JOBS WORKING WITH ARMS CARRIERS
ICRC staff work with two kinds of arms carriers: 1) Regular military forces and non-State armed groups, in relation to the conduct of hostilities; 2) Law enforcement/police bodies, regarding the use of force in other situations of violence. Our mission is to support the ICRC's dialogue with police and armed forces, improving the ICRC's positioning and access and influencing legally compliant behaviour, in order to limit or prevent the suffering of people affected by armed conflict or other situations of violence.
LEARN MORE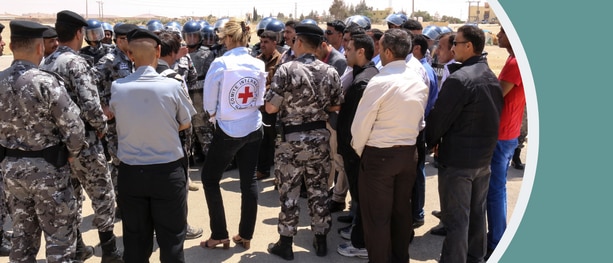 There are currently no open positions matching this category or location.
See below to create Job Alerts.